MILLIONS OF CHILDREN NEED A CARING ADULT ROLE MODEL.
When children and teens have the influence of a caring adult, they are more likely to avoid risky behaviors and to focus on academics. Today's youth face a variety of challenges, and being matched with a Big Brother or Big Sister can help them navigate these challenges and reach their potential.
IS POSSIBLE
81% of former Littles surveyed agree their Big gave them hope & changed their perspective of what they thought possible.
REAL LIFE STORIES
Research shows that our one-to-one mentoring programs have real outcomes for children.See how we forge strong, long-lasting relationships.
SOMETHING TODAY
Your donation no matter how large, positively impacts a child's life. Not to mention, it makes you a part of something big.
VOLUNTEERING IS FUN, BIG TIME!
Being a Big Brother or Big Sister is one of the most enjoyable things you'll ever do. Not to mention, one of the most fulfilling. You have the opportunity to help shape a child's future for the better by empowering them to achieve. And the best part is, it's actually a lot of fun. You and your Little can share the kinds of activities you already like to do.
Play sports together. Go on a hike. Read books. Eat a pizza with extra anchovies. Or just give some advice and inspiration. Whatever it is you enjoy, odds are you'll enjoy them even more with your Little—and you'll be making a life-changing impact.
Volunteering just a few hours a month with a child can start something amazing. So why not apply to be a Big today. There are kids out there ready to get started.
ARE YOU ?
'GET INVOLVED IN BBBS GREEN COUNTY
Being part of BBBS Green County is easy and FUN!  There are so may ways to be part of BBBS from attending one of our events to volunteering. Even making a one-time donation makes an impact in the future of a child.
ATTEND AN EVENT
Celebrating Success – Food and Wine Dinner
SPONSOR AN EVENT
Celebrating Success – Food and Wine Dinner
VOLUNTEER AT AN EVENT
BBBS Green County is always looking for individuals and groups to help lend a hand at events. Helping out is easy. Please call us at: (608) 325-7855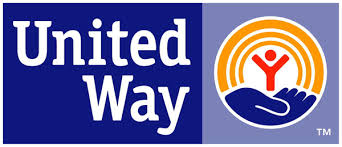 Big Brothers Big Sisters of Green County is a proud community partner with United Way of Green County
BIG BROTHERS BIG SISTERS OF GREEN COUNTY HAS APPROXIMATELY 20 KIDS ON THE WAITING LIST!
It Takes Little to be Big….if you are interested in or have questions about becoming a Big, please call 608-325-7855 or email Kirsten at [email protected].
Thank you to the Monroe High School LAUNCH program for creating this video for us!
Child safety is Big Brothers Big Sisters' highest priority. To achieve the highest standards possible, we work constantly to review and strengthen our background check systems as new best practices in the industry emerge. We also make sure our Bigs and our staff have the training and resources they need to help Littles on their path to success.